Love is in the air!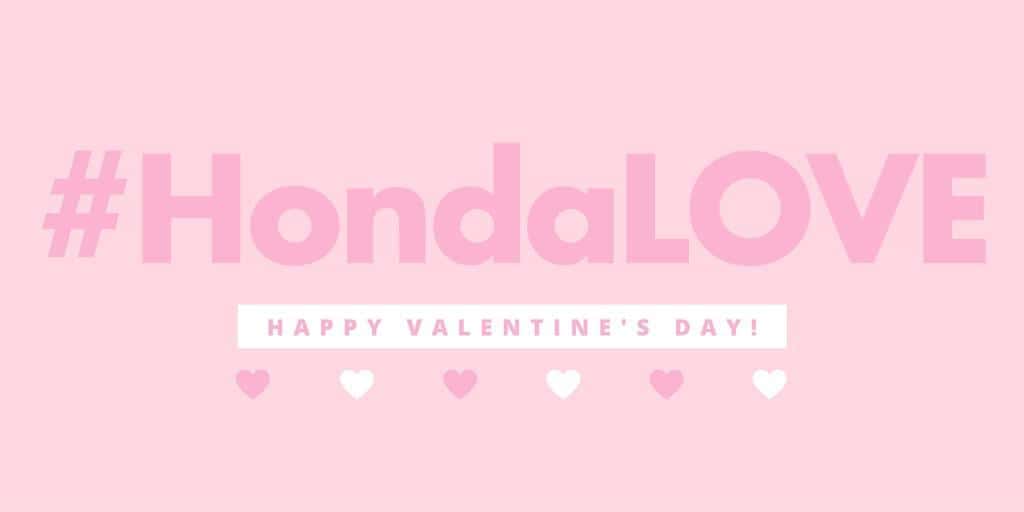 Valentine's Day is just around the corner, and we thought this would be a perfect opportunity to share a little #hondalove.
When we think about all of Honda's cool features, our hearts definitely skip a beat! (What's not to love about a car that safely gets you where you need to go, day in and day out?)  Here, we've listed some of the amazing features that make Hondas No. 1 in our book:
Peace of mind that comes from Honda's superior safety ratings. No one ever plans to be in a car accident, but driving a Honda makes that thought a little less scary.
Excellent fuel economy. After all, saving pennies at the pump is always a plus!
A backup camera that makes backing out of driveways and parking spaces so much easier! (No more unexpected run-ins with the trash can!)
Heated cloth or leather seats. (Need we say more?)
Of course, we can add lots of other great features … and we know you can too! We'd love to hear what YOU love about your Honda. Comment below or post to our Facebook page!